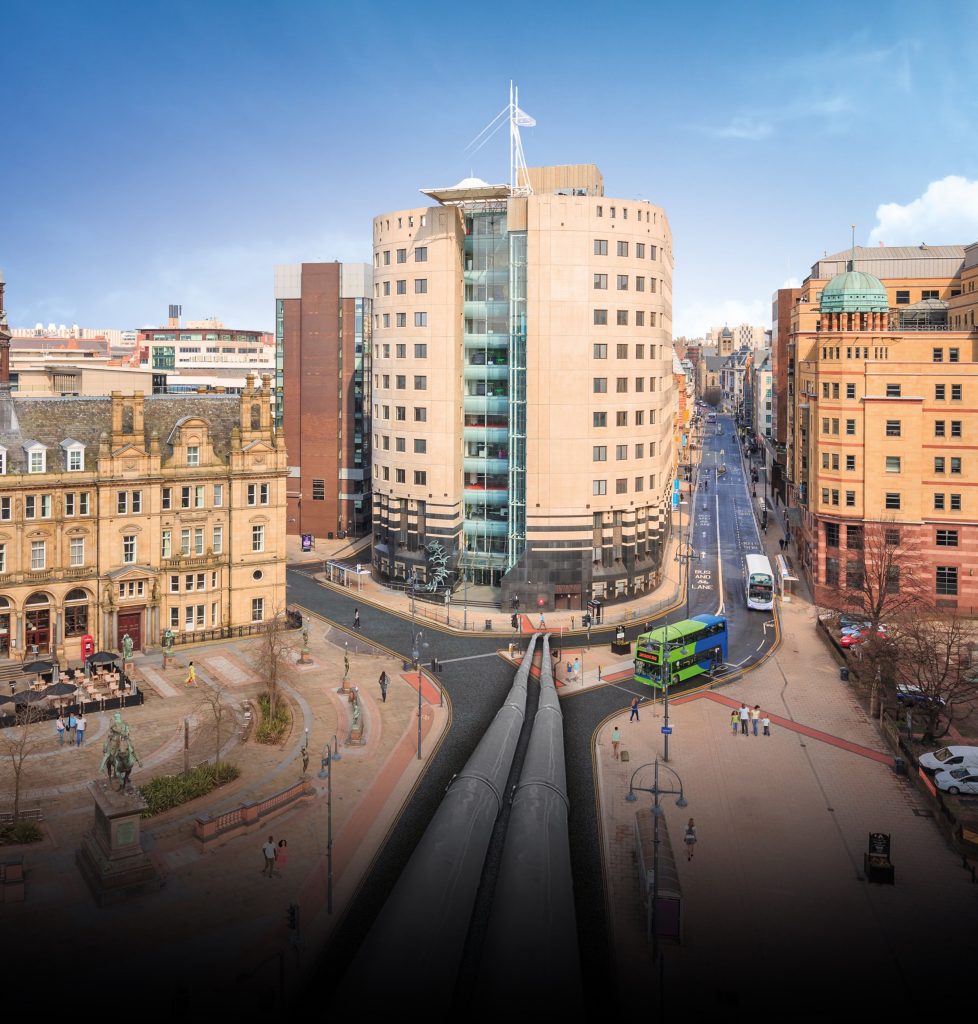 Leeds City Council is developing a flagship District Heat Network (DHN) that will use energy generated by processing waste at the Recycling and Energy Recovery Facility (RERF), by converting steam to heat and hot water. This £35 million pound investment will play a key role in the City's plans to cut carbon emissions, reduce energy bills and improve air quality. 1,983 properties are involved and a number of businesses have already signed up to connect to the new Heat Network. There is significant capacity for the network to grow by adding new customers.
Please contact us using the details below, and we'd be happy to speak to you about the benefits of connecting to the Leeds PIPES network.
Benefits
Connecting to the network has significant benefits for buildings and businesses in Leeds:
Provides secure, reliable and low carbon heat to businesses
Lowers utility costs for building occupants
Removed air quality impacts associated with conventional gas boilers
Enhances sustainability credentials
New developments will also benefit by connecting, as it will:
Reduce utility connection requirements and costs through removing the gas connection
Reduce capital costs associated with enhanced building fabrics or low carbon technologies
Help compliance with planning policies EN1 (Carbon Reduction), EN2 (Sustainable Construction) and EN4 (District Heating)
Remove the need for on-site heat generation
Provide more flexibility when designing space, as heating equipment and infrastructure will not be needed
Frequently Asked Questions
Please click the below questions to view answers to frequently asked questions about the Leeds PIPES network.
What are the timescales for the development of the Leeds DHN?
What environmental benefits will the Leeds DHN bring?
Will the DHN connect to the city centre and South Bank?
How can I find out more?
Contact us
Leeds City Council would welcome an early opportunity to meet and discuss this opportunity to help you to understand how the DHN can benefit you.
For further information or to arrange a meeting please feel free to contact us directly.
Telephone: 01133 786360
Email: peter.midgley@leeds.gov.uk