Leeds City Council and Vital Energi are currently constructing a district heating network – the Leeds PIPES network. 1,983 council homes and numerous businesses around Leeds City Centre will be connected to the heat network, providing low carbon heat and hot water, reusing heat which is already being produced at Leeds's Recycling and Energy Recovery Facility (RERF) in Cross Green, which is operated by Veolia.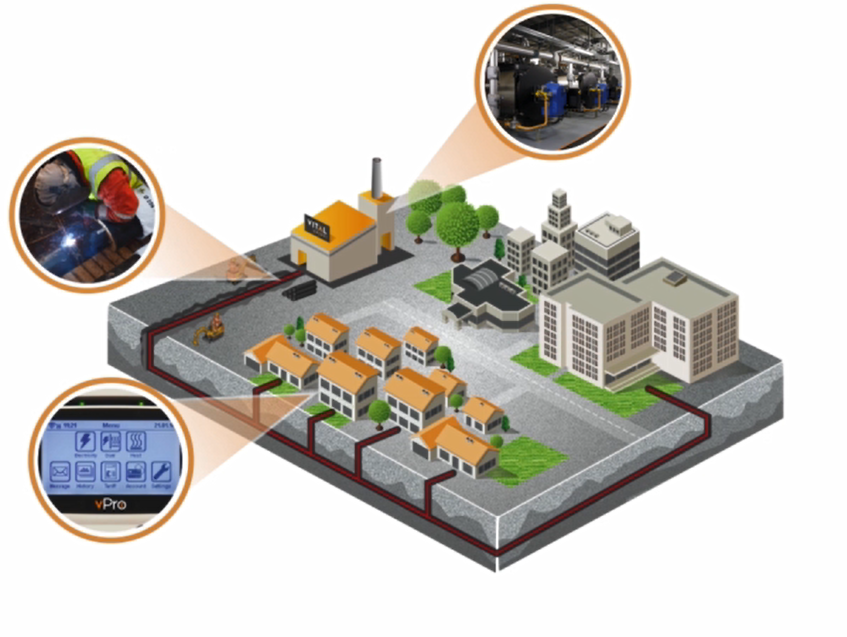 What is a District Heating Network?
A District Heating Network (DHN) is a system of underground pipes that deliver heat via hot water to buildings connected to the network. The network consists of two parallel insulated pipes; one carrying hot water to the homes and the other returning the water.
District Heating is used across the world, to provide cost-effective, environmentally friendly heat and hot water solutions. Currently around 64% of all homes in Denmark are heated through District Heat Networks, with UK networks operating in Sheffield, Nottingham, Manchester, London and Glasgow.
What are the benefits of the Leeds PIPES Network?
Only pay for the heat and hot water you use
Improved air quality and carbon emissions reduced by 11,000 tonnes per year for the City
No risk of carbon monoxide – as there is no boiler inside your property
Local employment opportunities
The project will be used to educate local schools on climate change – the Leeds PIPES network was even named by The Co-Operative Academy!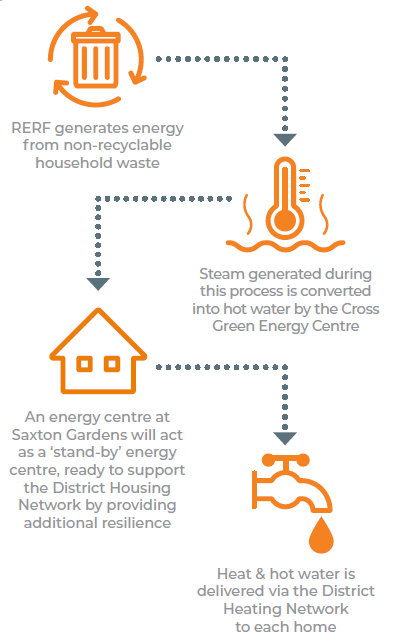 What's happening?
The pipes have now been installed, and work inside the properties began on the 2nd April 2019. All directly impacted tenants and businesses will be notified in advance of works taking place, either in communal areas or within individual properties.
Further updates will be posted on this website in the coming months.
Why Leeds PIPES?
The innovative Leeds PIPES network was named following a collaboration with the local Co-operative Academy, Year 9 pupils worked with the members of the Leeds PIPES project team to understand how the heat network would work and the benefits it would bring to Leeds.
These Year 9 pupils created the name 'Leeds PIPES' – with PIPES standing for 'Providing Innovative Pro-Environment Solutions'.
Partners
The Leeds PIPES scheme is being developed by Leeds City Council alongside energy company Vital Energi. The network has received £4m funding from West Yorkshire Combined Authority and Leeds City Region Enterprise Partnership (LEP) through the Leeds City Region Growth Deal. An additional £5.8m of European Regional Development Funding has been received to assist to connect 1,080 council homes in the Lincoln Green area.
Phase two secured £2.4m of HNIP funding. It is being supported by the LEP's Energy Accelerator. This is funded by the Leeds City Region Growth Deal and the European Investment Bank's European Local Energy Assistance (ELENA) programme.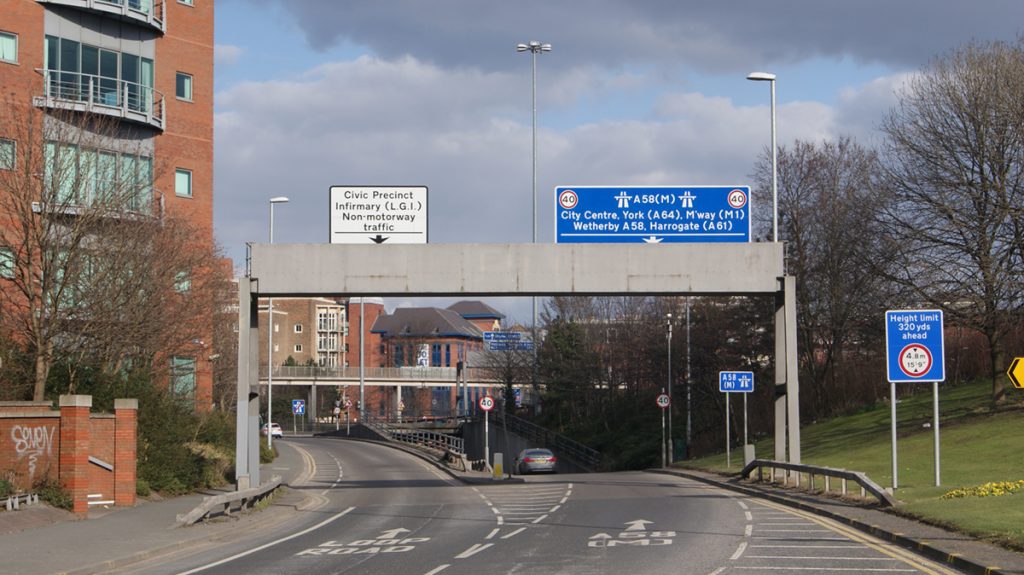 Commuters
Leeds City Council and Vital Energi are working with the Council's Highways department to minimise disruption to commuters that these works may cause. Regular updates regarding road closures and diversions will be posted on this website. If you would like more information, please get in touch using the Contact page of this website.