The Cross Green and Saxton Garden Energy Centres have seen strong progress throughout September with a number of key areas being completed.
The Cross Green Energy Centre, when complete, will house two 120,000 litre thermal stores and pumping equipment.  The energy centre will take waste heat from the Recycling and Energy Recovery Facility (RERF) and pump it through an underground network of district heating pipework.
August saw the roof and cladding completed and in September the project team continued their progress, completing the foul drainage, preparing the internal floor for painting and finishing the service trench excavation for incoming water and data services.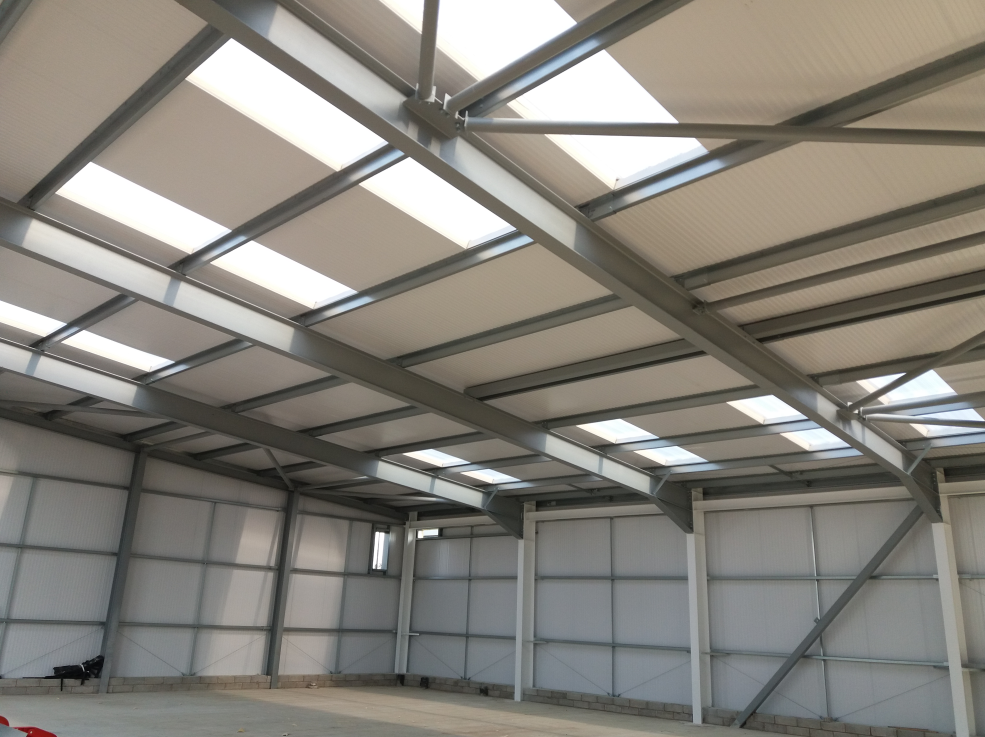 Saxton Gardens energy centre will provide extra resilience for when demand is particularly high, and will house boilers.  The energy centre is being built over the existing boiler house which will be demolished at a later date.  The team have already removed the roof of the boiler house, installed the safety roof netting and edge protection and fitted a temporary cover while they undertake the structural steel work.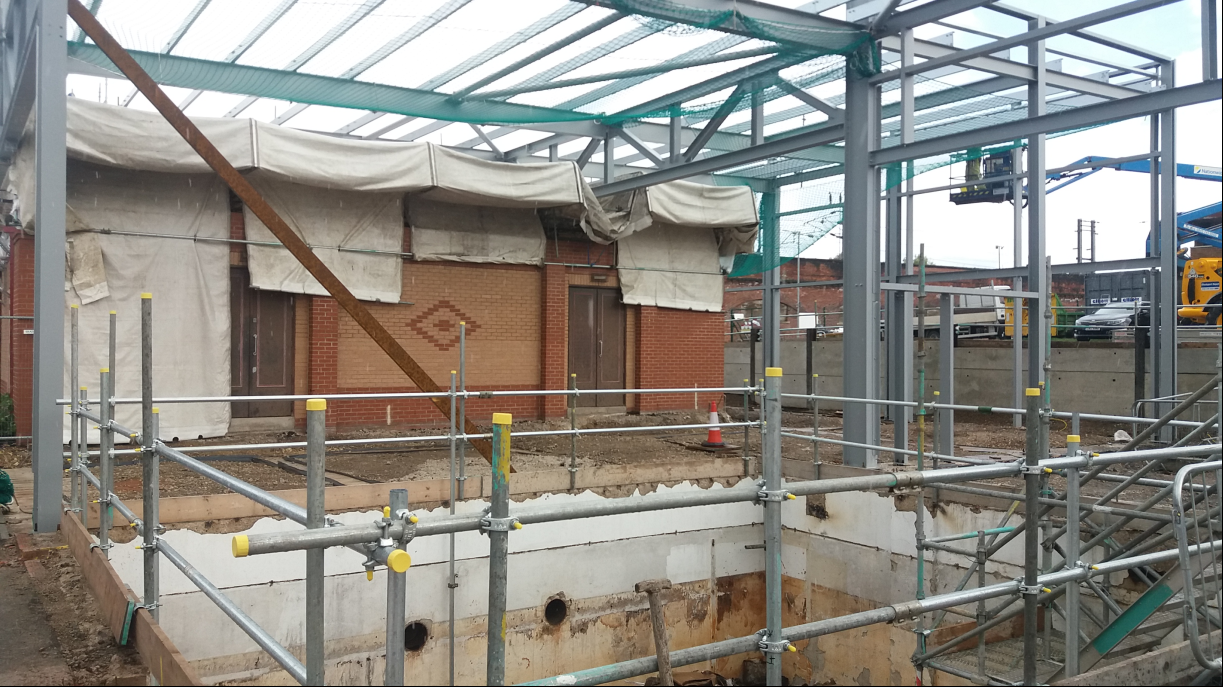 Additional structural progress has seen the completion of the ground beams which will support the steel frame of the building and completion of the concrete base which will support the flue.